Sustainability Studio (2010) Dossier
The Challenge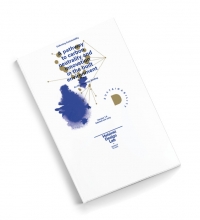 This is an excerpt from the HDL Challenge Briefing on Sustainability
Climate change is the symptom of a problem; the byproduct of a market failure whose externalities will likely limit future growth. Unlike other problems faced by past societies such as war or famine, the invisible pathology of climate change has also been the engine of global prosperity.
Carbon emissions are our best metric of this failure. Evidence shows that emissions have increased along with economic growth since the industrial revolution. In the last two hundred years the global economy has grown six-fold. This growth, and the unprecedented rate of convergence between developing and developed nations, reflects the tremendous momentum afforded by fossil-fueled growth. The expediency of transforming fossils to energy continues to provide the base material of the built environment and development worldwide.
Given the conflict between this deeply embedded system of growth and the urgency to reduce human impact on the earth's ecological systems, the defining challenge of this decade will be to decouple development from combustion.
Economic growth, the built environment, municipal services, transportation, even agriculture, all rely on combustion, and our core systems of valuation require that the impacts of combustion be ignored. Thus, no individual, firm or government can transform the practices that drive growth—it will require an architecture of solutions and actors.
The development of a widespread economic imperative for restricting carbon emissions seems unlikely in the near or medium terms. As was demonstrated during the Copenhagen Climate Conference, a global binding pact on climate change will not happen soon. Enforcement is even more distant.
Addressing this challenge is not just about protecting ecological systems: it is about creating an opportunity. In the coming decades, a new frontier of competitiveness will open between nations—there will be buyers and sellers of the expertise, technology, and models that thrive in a carbon-restricted economy.
With a decade of crises just behind us, and more on the horizon, the political and economic climate appears too conflicted to shoulder this scale of change. Yet signals from all sectors and most governments suggest that we have reached an inflection point, one that signals the onset of change. While a formal agreement was not reached at Copenhagen, the event revealed that the topic of climate change had now engaged not only the environmental ministries, but also heads of state.
The stage is set for the evolution of environmental policies into comprehensive economic and social transformations. For those who want to foster a productive natural environment, as well as ensure success in the impending regulatory environment and emerging markets, the time to act is now.
Source: HDL Challenge Briefing on Sustainability 1.0